Hereby we explain to you how to create an Android Developer Account to manage your own branded app in the Google Play Store.
1. In-house or commercial app
The first step is to decide whether you will use your app for commercial or in-house purposes. Let MoreApp know about your decision. 
2. Create a Gmail account
Use your own Gmail Account or create a new one.
Make sure you create this account with an email address that is in use, so that important emails from the Google Play Store will be read. 
3. Sign in
Sign in using the Google Account.
4. Agree with the conditions
Select the I Agree box in order to accept the terms of the Google Play Developer distribution agreement. Click Continue to payment.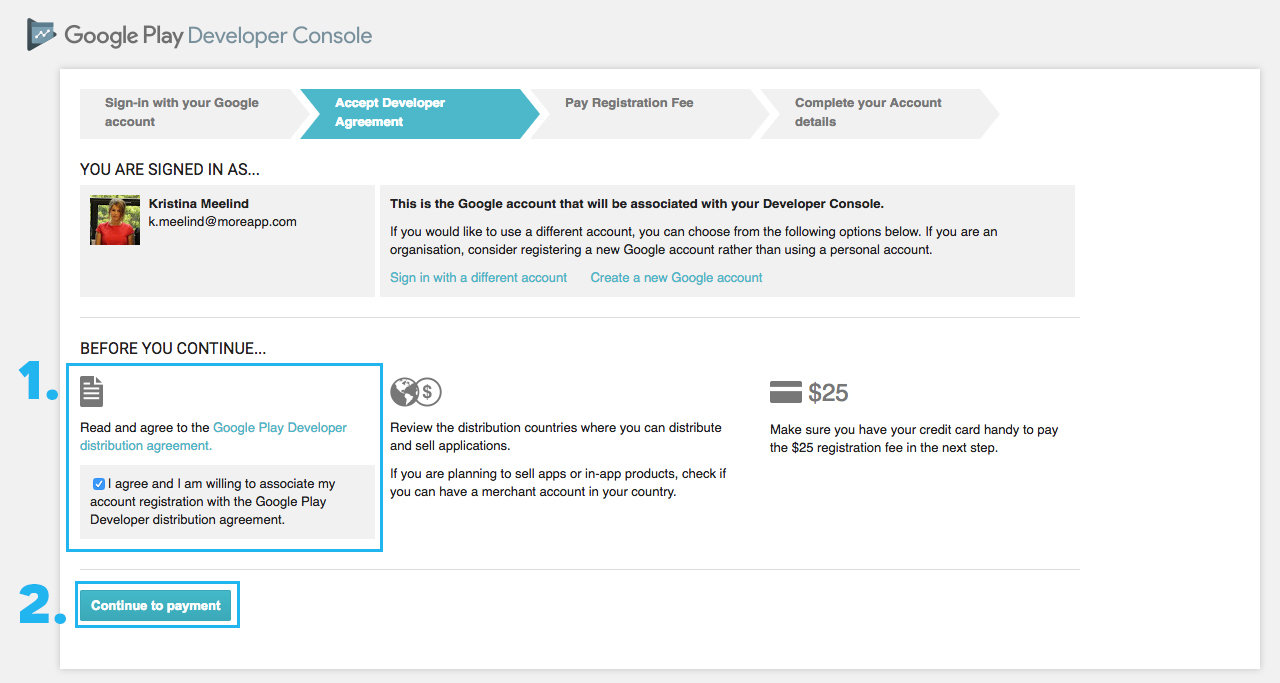 5. Billing information
Fill in the billing information. This is needed for paying the registration fee for the Android Developer Account.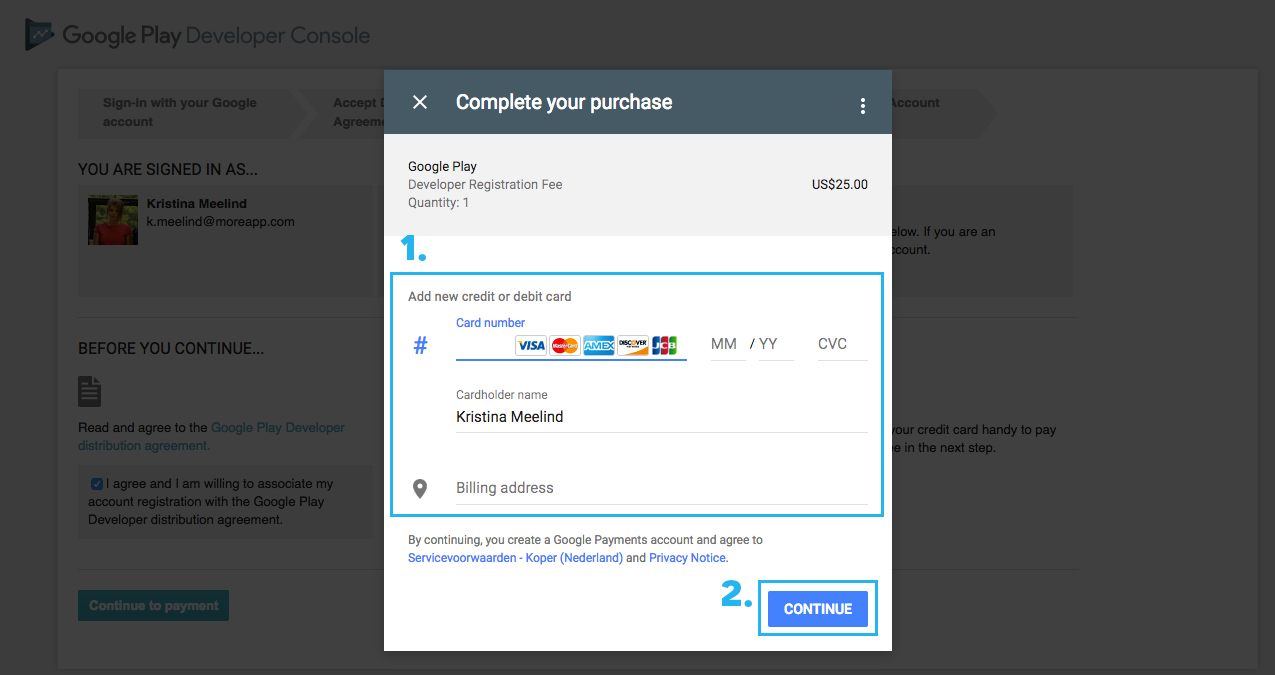 6. Enter the information
Fill in the information for your Android Developer Account Profile. Pay attention that the Developer Name will be displayed on the Google Play Store for all apps published under the same Android Developer Account.
7. Connect MoreApp to your developer account
Here you can read how you can connect MoreApp to your Android developer account.