Here we explain to you how to create an iOS developer account to be able to offer your branded app in the App Store.
1. In-house or commercial app
The first step is to decide whether you will use your app for commercial or in-house purposes. For in-house apps you can create an Enterprise Developer account. For commercial apps you can create a Developer account. 
2. Start the enrolment
Go to: https://developer.apple.com/enroll/. You can sign in using an existing Apple ID or create a new one by clicking on Create Apple ID.
Make sure you create this account with an email address that is in use, so that important emails from the App Store will be read.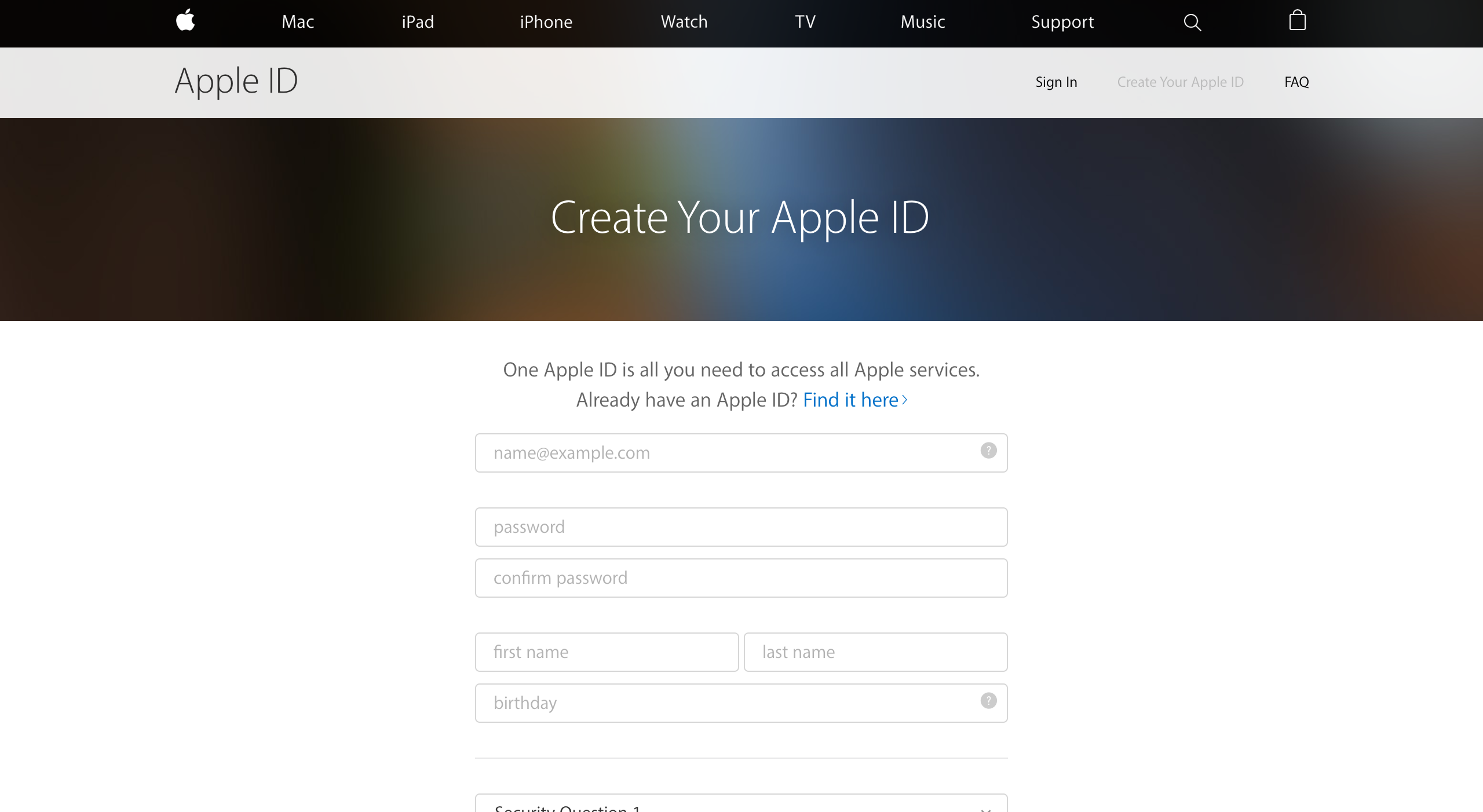 3. Read the Apple Developer Agreement
Read the Apple Developer Agreement. Check the By Checking this box I confirm that I have read and agree... box and click on Submit.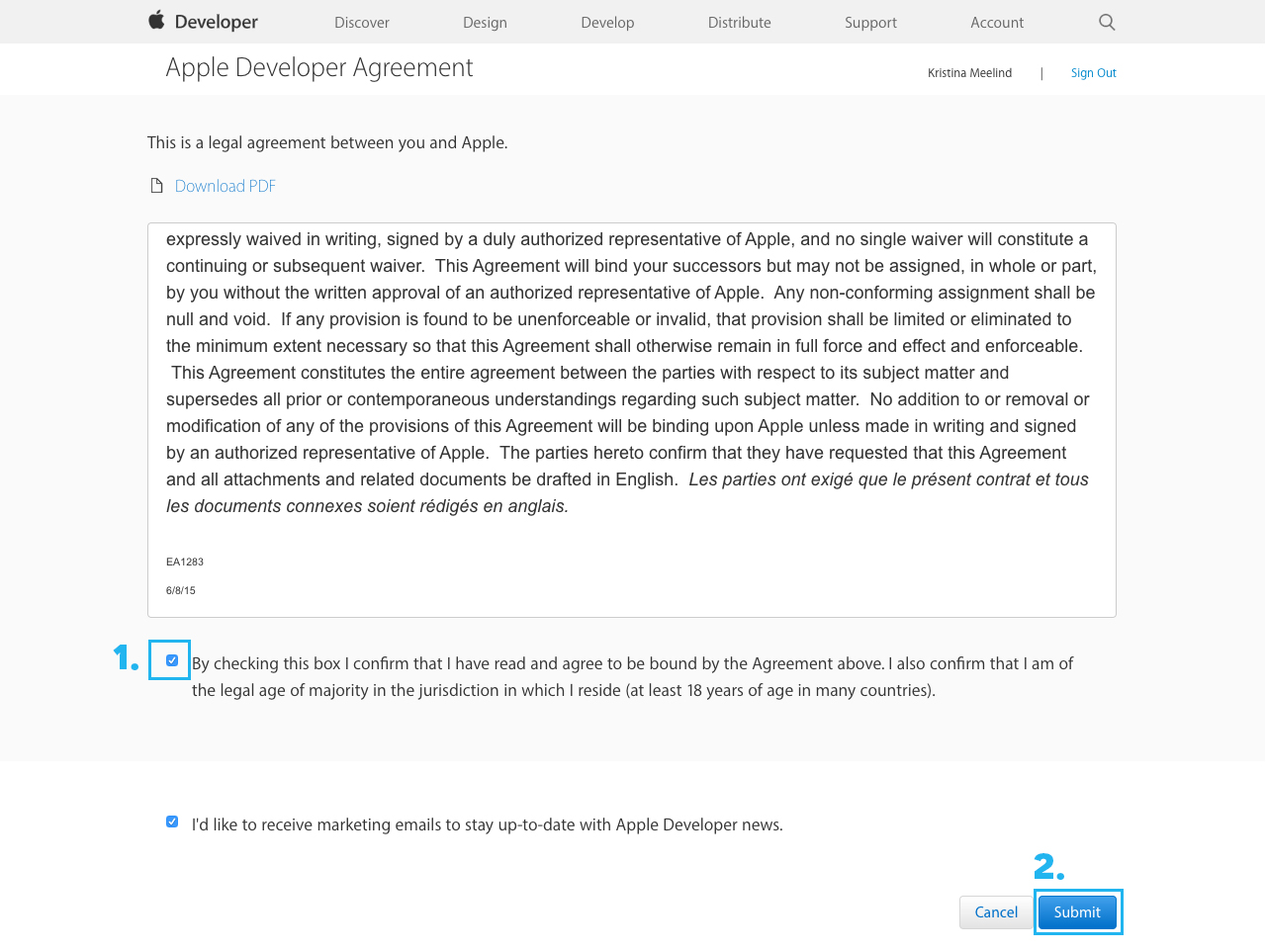 4. Join the Apple Developer Program
Click on Join the Apple Developer Program.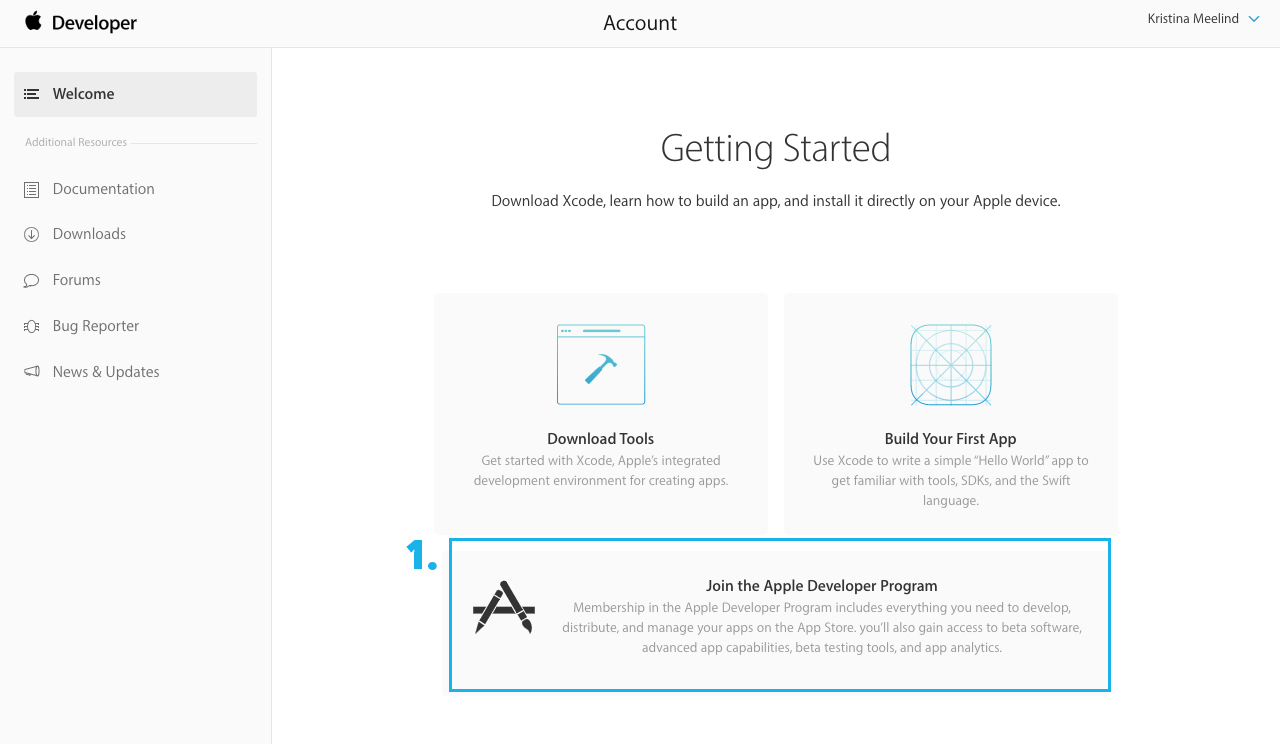 5. Decide how you will enroll
You can choose between enrolling as an Individual or as an Organization. Pick the option Enrolling as an Organization. Apps published to a Company/Organization Developer Account will display the Company Name entered within the iOS Developer Account.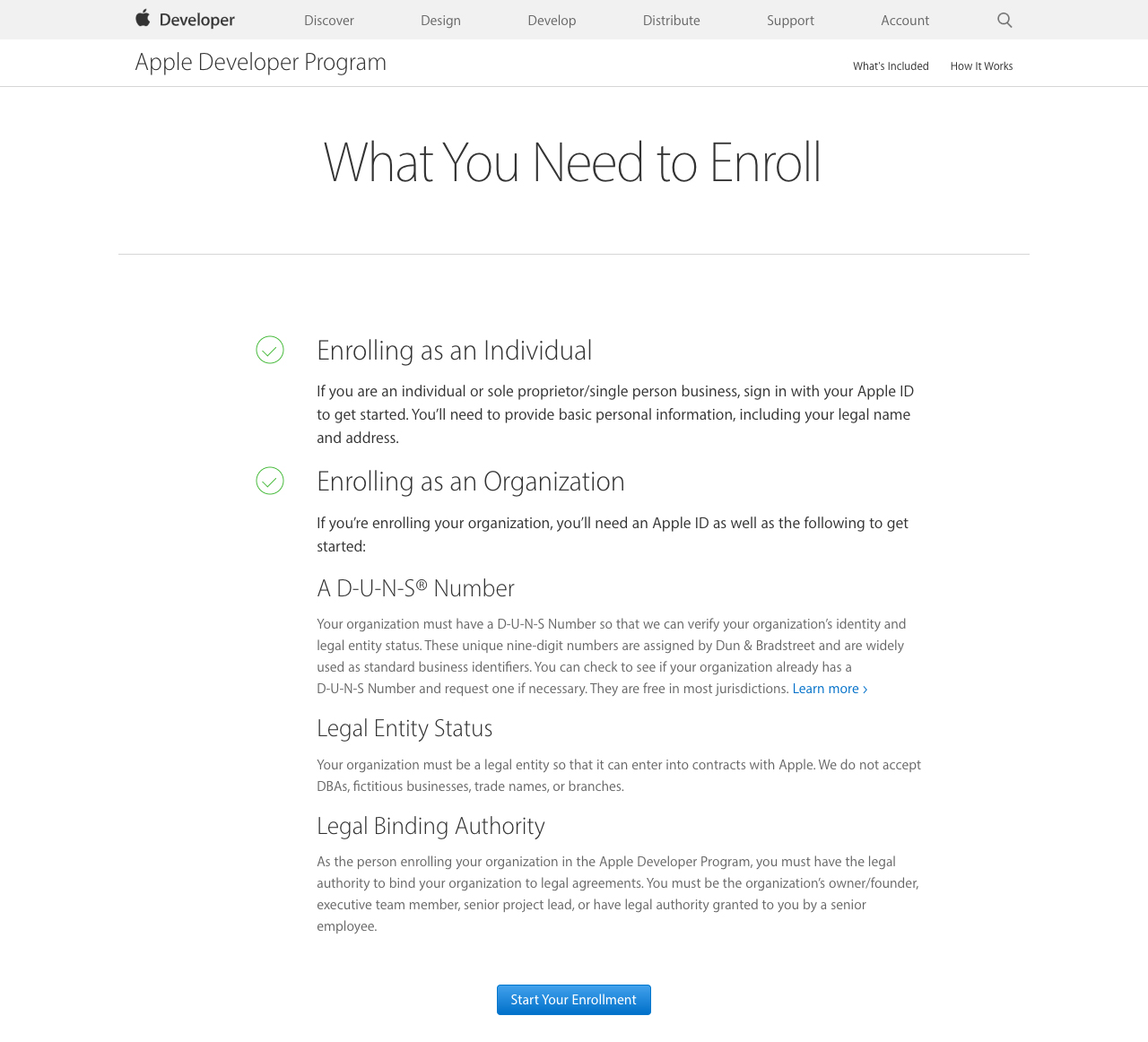 Select your choice and click Continue.
Please note that your company is recognized as a legal entity in your country.



6. Fill in contact information
Fill in your contact information and make sure that your legal name and country are correct. Read the Apple Developer Program License Agreement and click on Continue.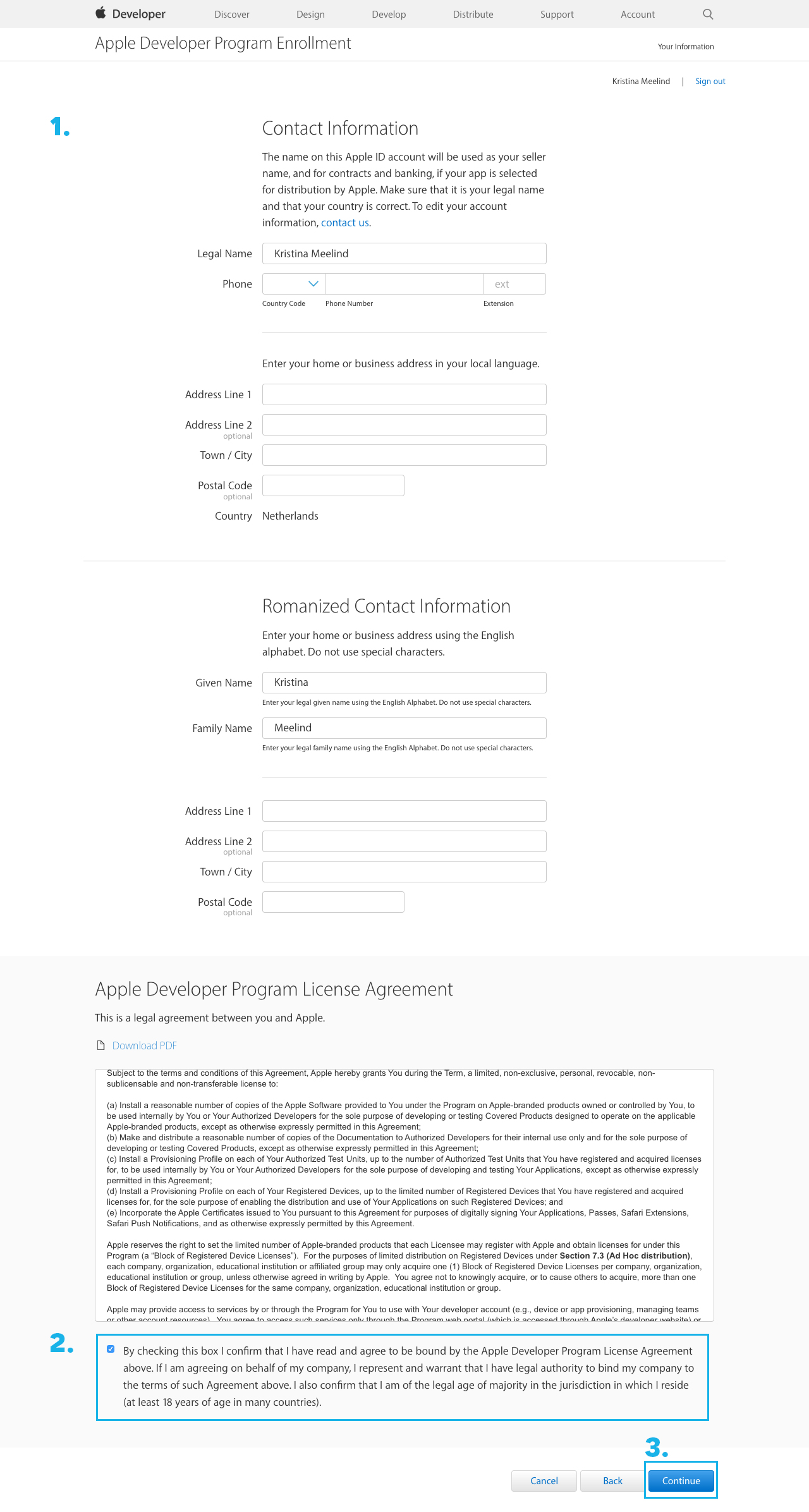 7. Confirm the information
Confirm the Apple ID Information, Entity Type, and Contact Information and click on Continue.
8. Automatic renewals
You are given an option to get automatic renewals. If you would like it, select the auto-renewal box. Click on Purchase to enroll and pay for yearly iOS Developer Account.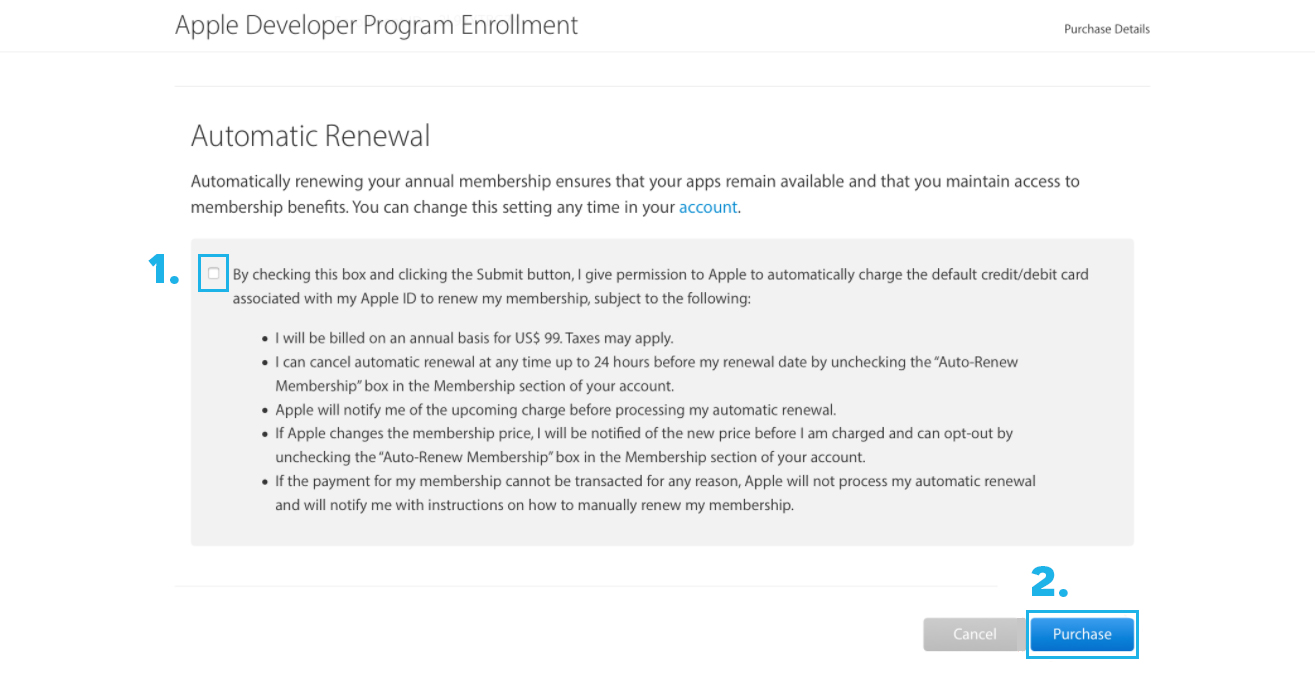 9. Sign in
Sign in using your Apple ID and password.

10. Fill in billing information
In order to setup your yearly iOS Developer Account fill in the billing information and click Continue to complete the payment.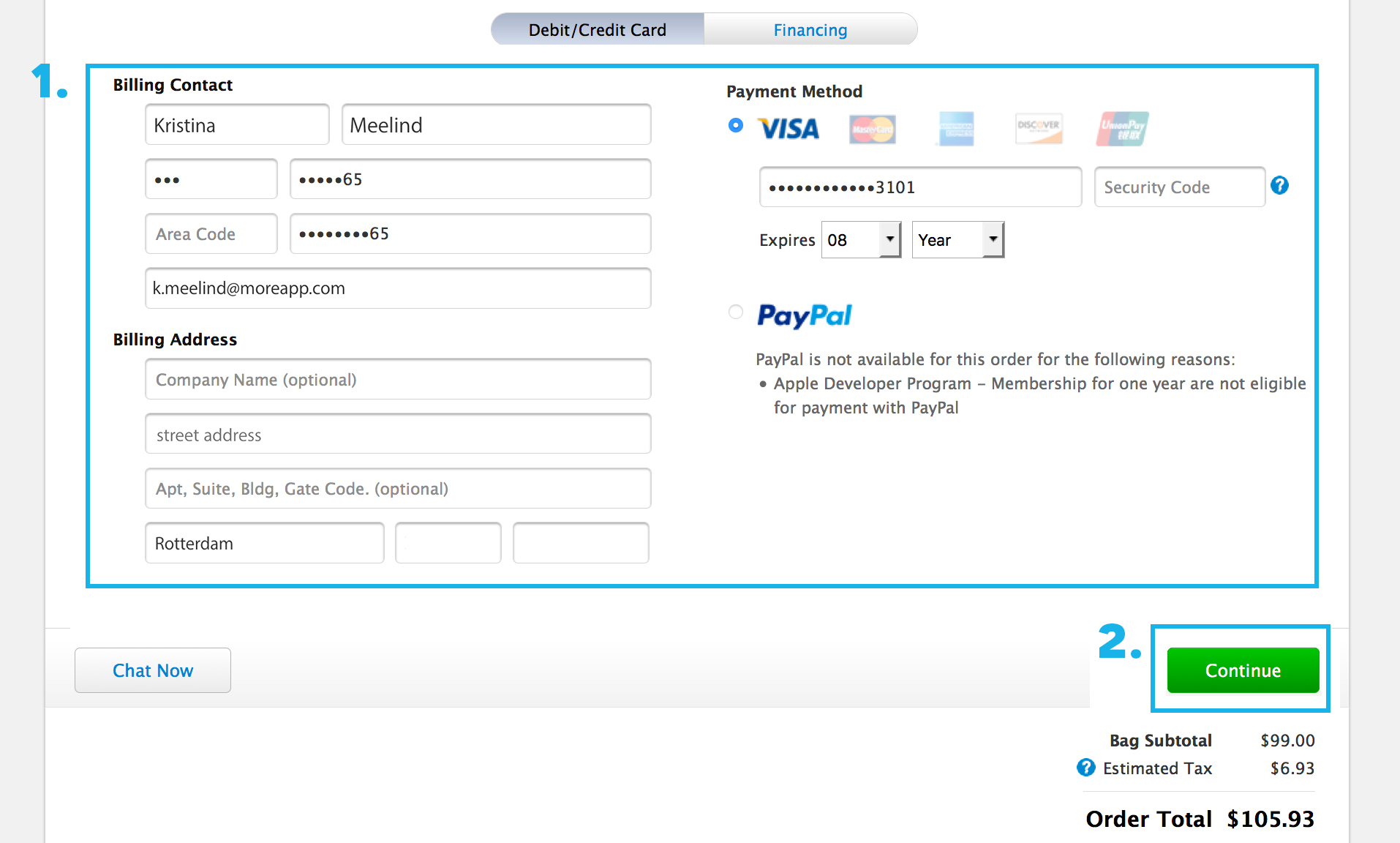 11. Fill in any remaining information
Fill in any remaining information on the next screens. Apple will send you a confirmation email within 24 hours, which will notify that your iOS Developer Account has been successfully created!
12. Give MoreApp acces to your iOS developer account
Add MoreApp at two places to get started with your own branded app.
Read more.