Introduction of the platform
MoreApps Form Builder is easy to use and doesn't require any special skills. Watch the tutorial to get the first taste of MoreApp!
Forms tab
Go on to the MoreApp Platform and go to the Forms tab. Using the Forms tab you will discover many possibilities to customize your forms. You can easily search for folders and forms with the search function. When you select the folder, the forms that have been previously created will appear! You can also add a new form and a new folder. When you click on the form, the preview will appear.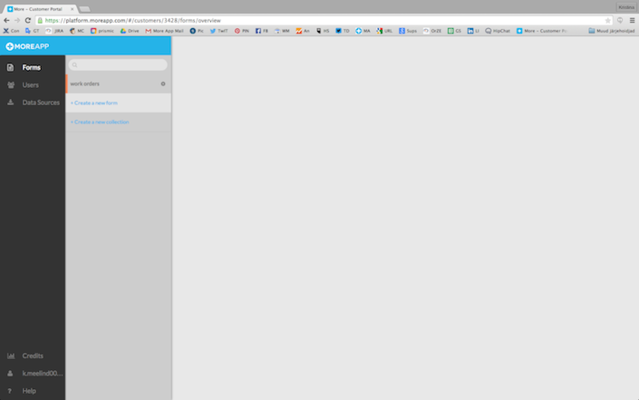 In this screen you can do everything to customize your form. For example an audit form. Check the data sources, send work instructions, check the status of the form, add users and publish the form.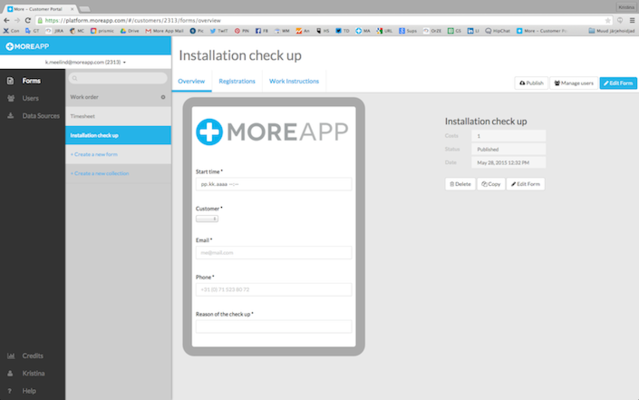 Registrations' overview
The Registration tab has undergone the most changes.
Select columns, drag, and position. The changes will be saved automatically
Sort the data alphabetically, numerically, or select data individually to export
In the bottom left hand-corner, you will find the account settings and the logout button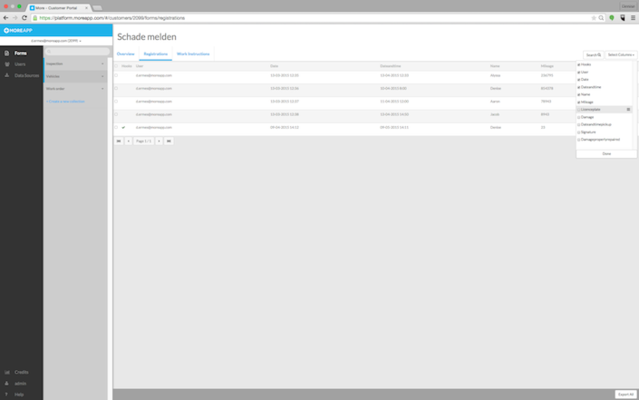 If you click edit form you will arrive at the Form Builder.
Watch all tutorials on YouTube.